Jumbo Lash! 2-in-1 Liner & Lash Adhesive
Waterproof liner and lash adhesive

Jumbo Lash! 2-in-1 Liner & Lash Adhesive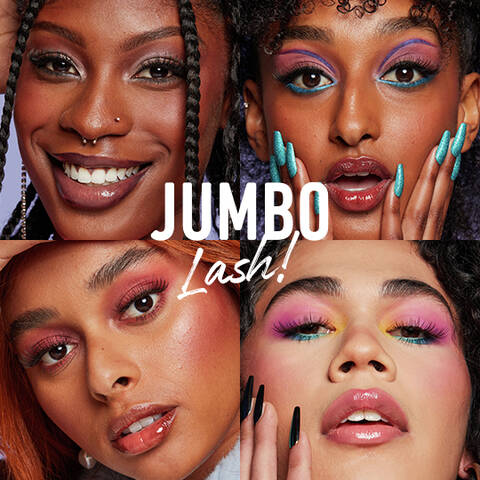 DETAILS
Introducing Jumbo Lash! 2-in-1 Liner & Lash Adhesive! Achieve jumbo liner looks with our vegan and waterproof formula featuring a felt-tip applicator for intense pigment for up to 24-hour wear! Apply and let dry for smudge, transfer, and fade-resistant impact. Take it to the jumbo level by pairing it with Jumbo Lashes as an adhesive for fast and easy false lash application. No glue. No magnets. No fuss.
HOW TO
Shake well! Flick on a wing with 2 coats of liner & let dry for 2-3 seconds. Wear the liner alone for intense pigment or pair it with our lashes as a lash adhesive.
BENEFITS
Swipe on jumbo impact with our waterproof 2-in-1 Liner and Lash Adhesive! No glue. No magnets. No fuss. Up to 24-hour wear.
Full ingredient list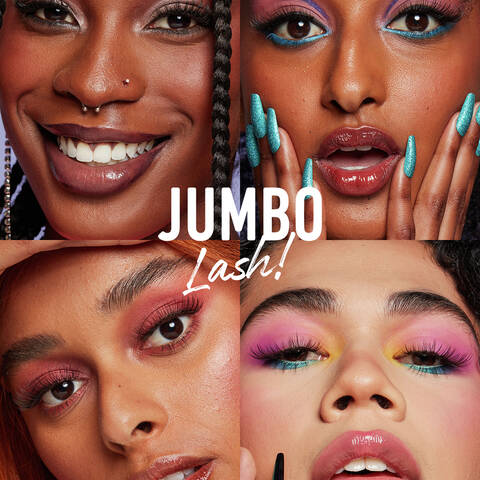 It's giving Jumbo Lash energy!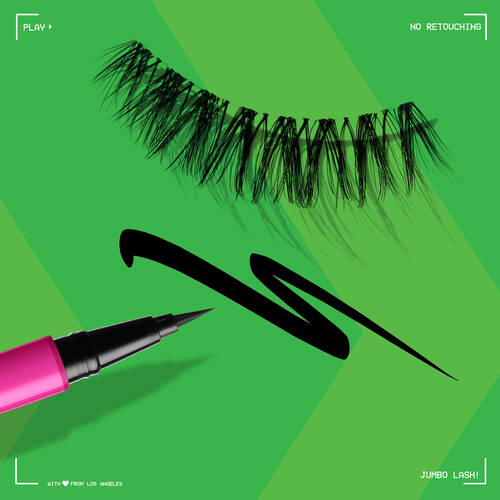 Jumbo volume. Jumbo length.
Jumbo lashes.
Serve jumbo volume, jumbo length and jumbo impact all day with up to 12-hour wear. Keep 'em guessing with our invisible, ultra-flexible lash bands.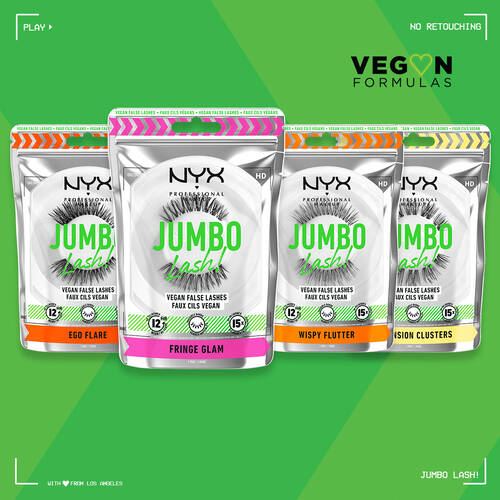 Pair jumbo lashes with
4 lash styles
Go super jumbo and stack lashes for more impact!