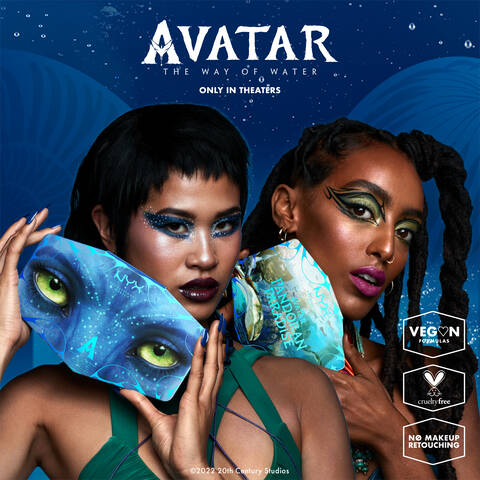 DETAILS
Illuminate your inner light with otherworldly bioluminescence! Introducing the Avatar Biolume Sticks. Join the Omatikaya and Omatikaya and Metkayina Na'vi clans with shades inspired by the flora and fauna of Pandora. These Biolume Highlighter Sticks are packed with a reflective, highlighter finish to create an otherworldly glowy look. Limited edition, vegan and cruelty-free.
HOW TO
Use fingertips or brush to layer over cheekbones, brow bones and the tip of your nose for buildable, eye-catching shimmer.
BENEFITS
Introducing Avatar Biolume Highlighter Sticks for new levels of glowing skin. Apply sticks to face and body for an otherworldly bioluminescent glow. Pigment-packed with cooling sensations. Limited edition, vegan and cruelty-free!
Full ingredient list