The Color Palette
Limited edition 24-pan vegan palette with satin, matte and metallic finishes inspired by Avatar: The Way of Water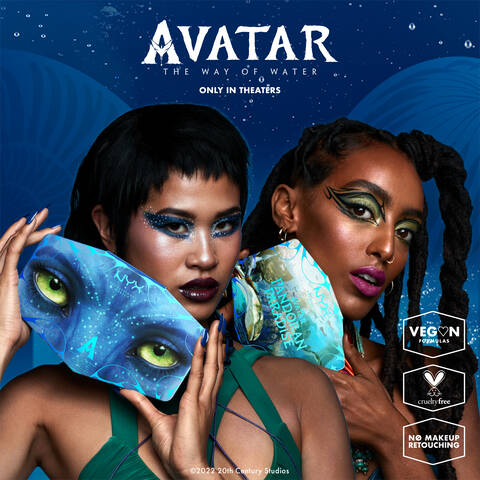 DETAILS
Introducing the Avatar Color Palette. With 24 eye-catching vegan shades inspired by the bioluminescent hues found only where the vibrant forests and colorful seas meet. With a mix of smooth satin, creamy matte and metallic finishes, this palette has it all! Ultra-blendable vegan formulas with saturated pigments and high color payoff! Limited edition, conscious and cruelty-free. ​
Brought to you in collaboration with Avatar: The Way of Water. ​
HOW TO
Press velvet matte eyeshadows on lid for full volume color. Illuminate eyes by accenting inner corners with diamond metallics. Pop SFX details on face and body for a full bioluminescent look.
BENEFITS
Experience otherworldly color with the Avatar Color Palette featuring 24 eye-catching shades inspired by the bioluminescence of Pandora's land and sea. Limited edition, vegan and cruelty-free.
Full ingredient list